Introduction
This document shows an example of what needs to be done in ONEiO to integrate with UMB
In case you have questions related to setting up the integration, send a mail to support@oneio.cloud.
You can sign up for a free trial of ONEiO from the following link: ONEiO Free Trial
Overview
This article gives an overview of the required steps to integrate your systems with UMB through ONEiO and Microsoft Azure Automation.
Prerequisites
In order to use the UMB MSP endpoint type in ONEiO it is a prerequisite that you are a customer of the UMB.
How to setup the UMB endpoint in ONEiO
In order to set up the UMB endpoint through the ONEiO Platform, there is no need to do this with a representative of UMB, this can be easily done by yourself. However, your contact at the UMB needs to be able to see the subscription, so that they can add the credentials towards their system in the final step.
In the ONEiO App:
While in the Endpoints section of your ONEiO Subscription, select the UMB ESM Endpoint after clicking on '+New endpoint'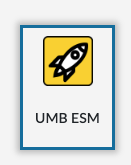 This will bring you to the create screen, where you can fill in the first information.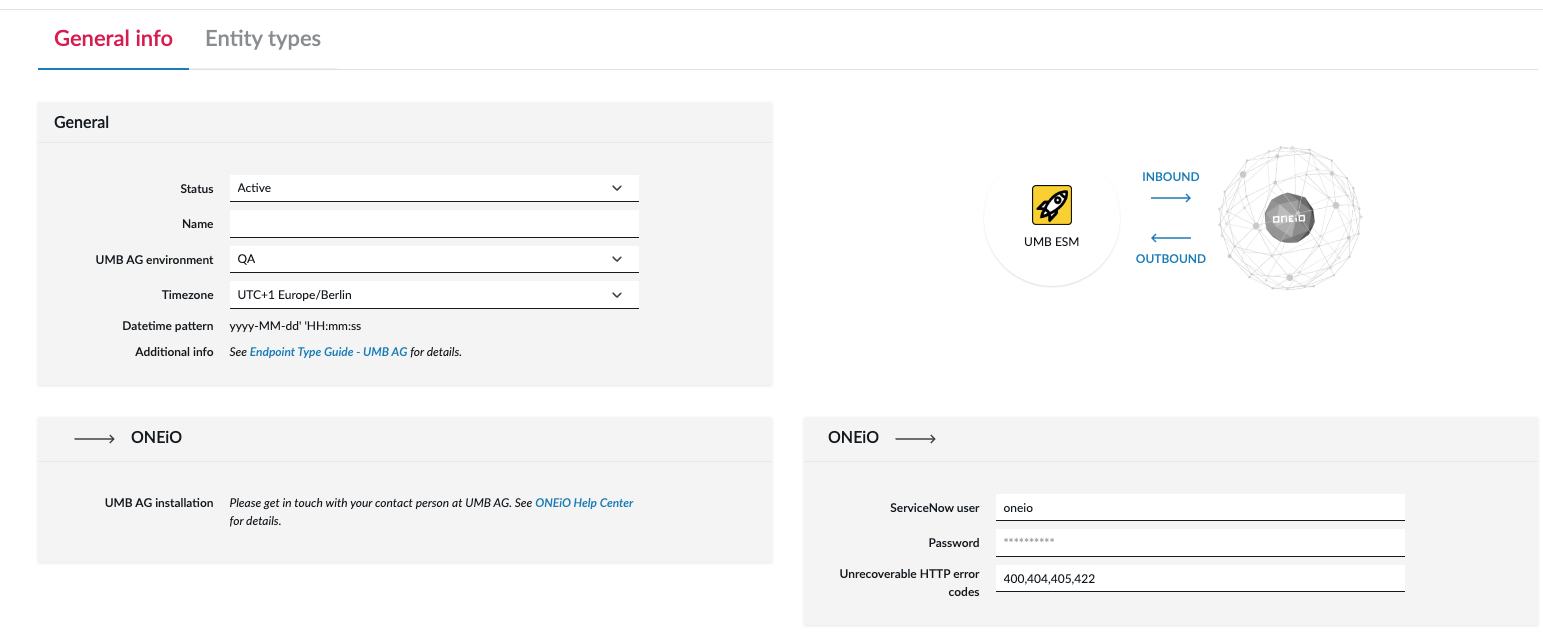 All you need to do is name the endpoint, common practice here is to name it 'UMB', select the UMB Environment, and the timezone you are in. When selecting the environment, note that this is based on what environment of your ONEiO Subscription you are in. If you are in the QA Environment of your subscription, select QA, if in the PROD environment select PROD.
Once this is done, simply click on 'Create' and the endpoint is created.
In order to see the first messages arrive on your message feed, you need to let your UMB person of contact know the details, and they will be able to send the first tickets from their environment into your subscription.