Introduction
The currently viewed subscription and environment are always shown in the center of the top menu.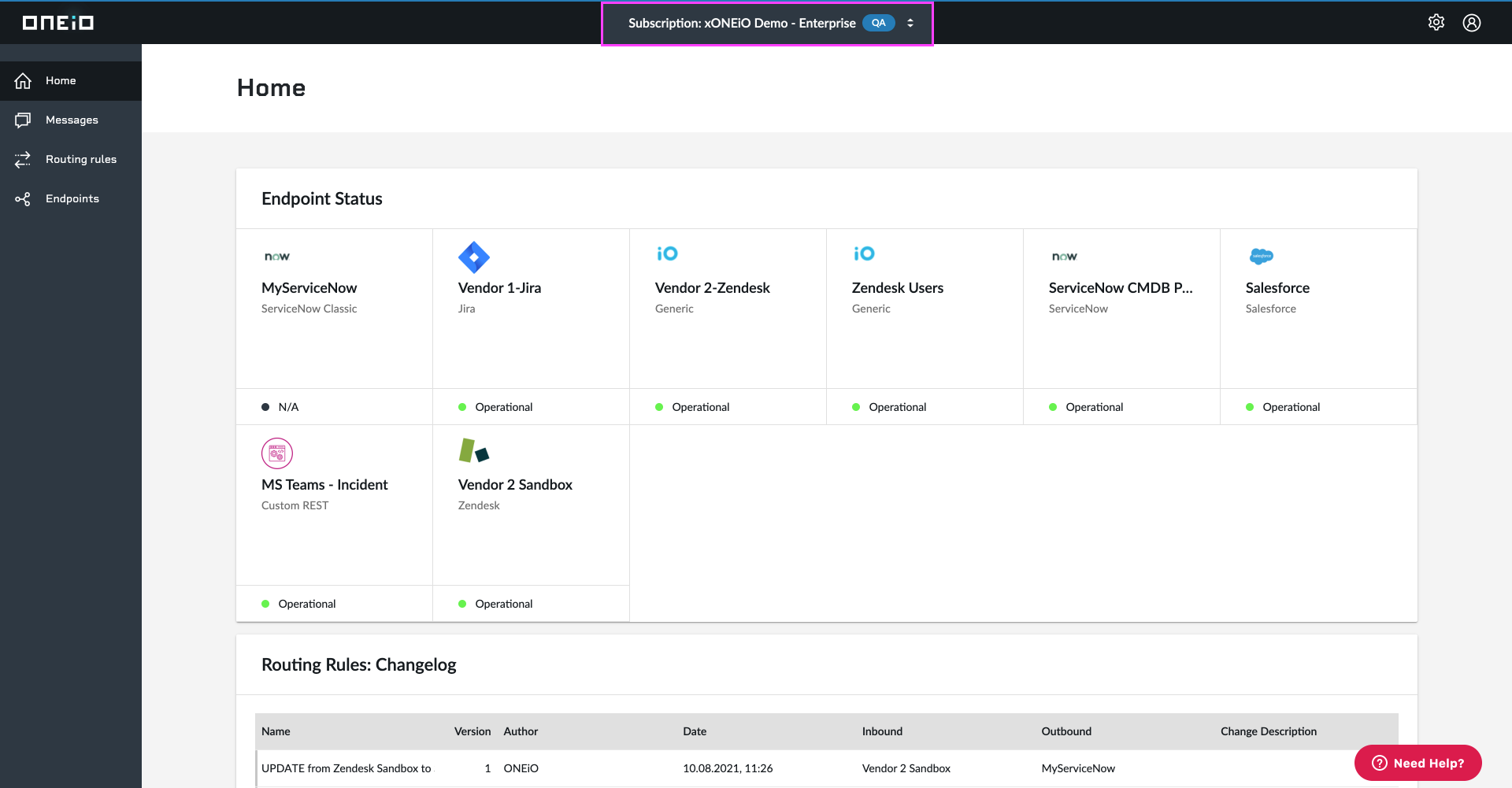 The display doubles as the selector for subscription and environment, which can be selected independently.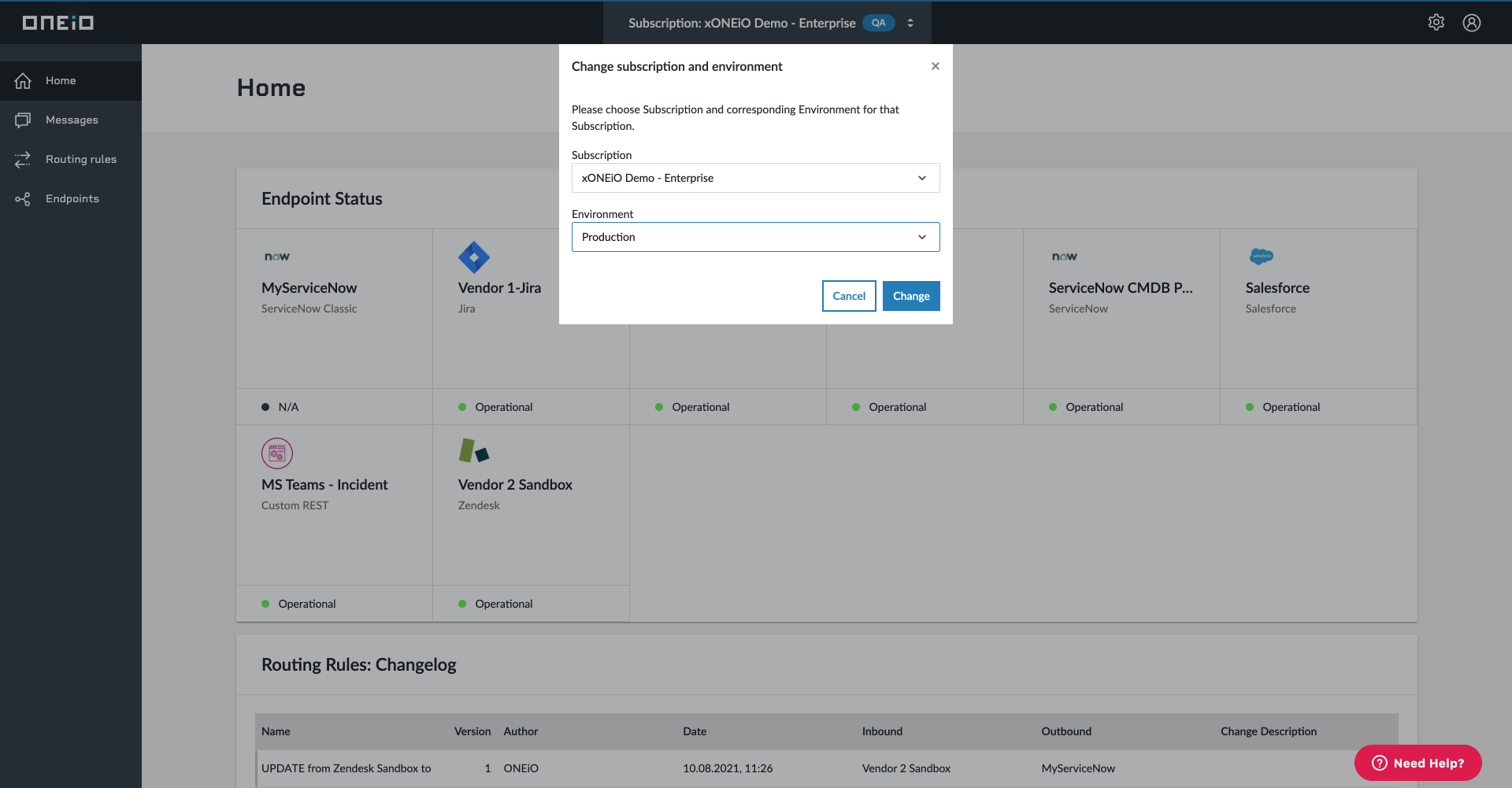 Further information about the current subscription can be found in the Settings menu on the top right of the screen under Subscription Settings.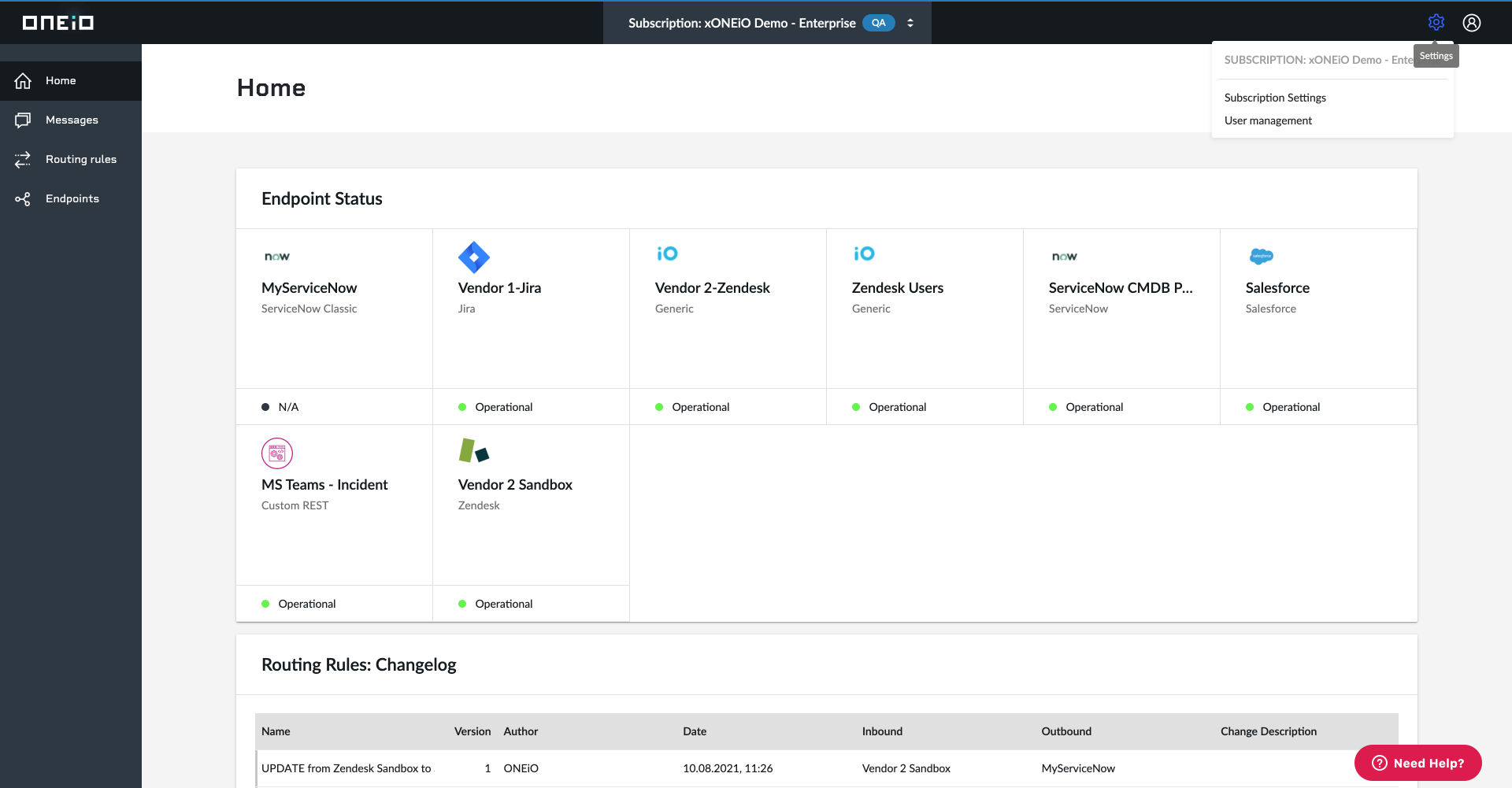 This screen is only available to Subscription Owners and shows information such as:
Subscription Owner
Subscription Name
Description
Notification Settings (More information about notifications can be found in THIS article)
Payment information (Only applicable to Starter & Professional Plans)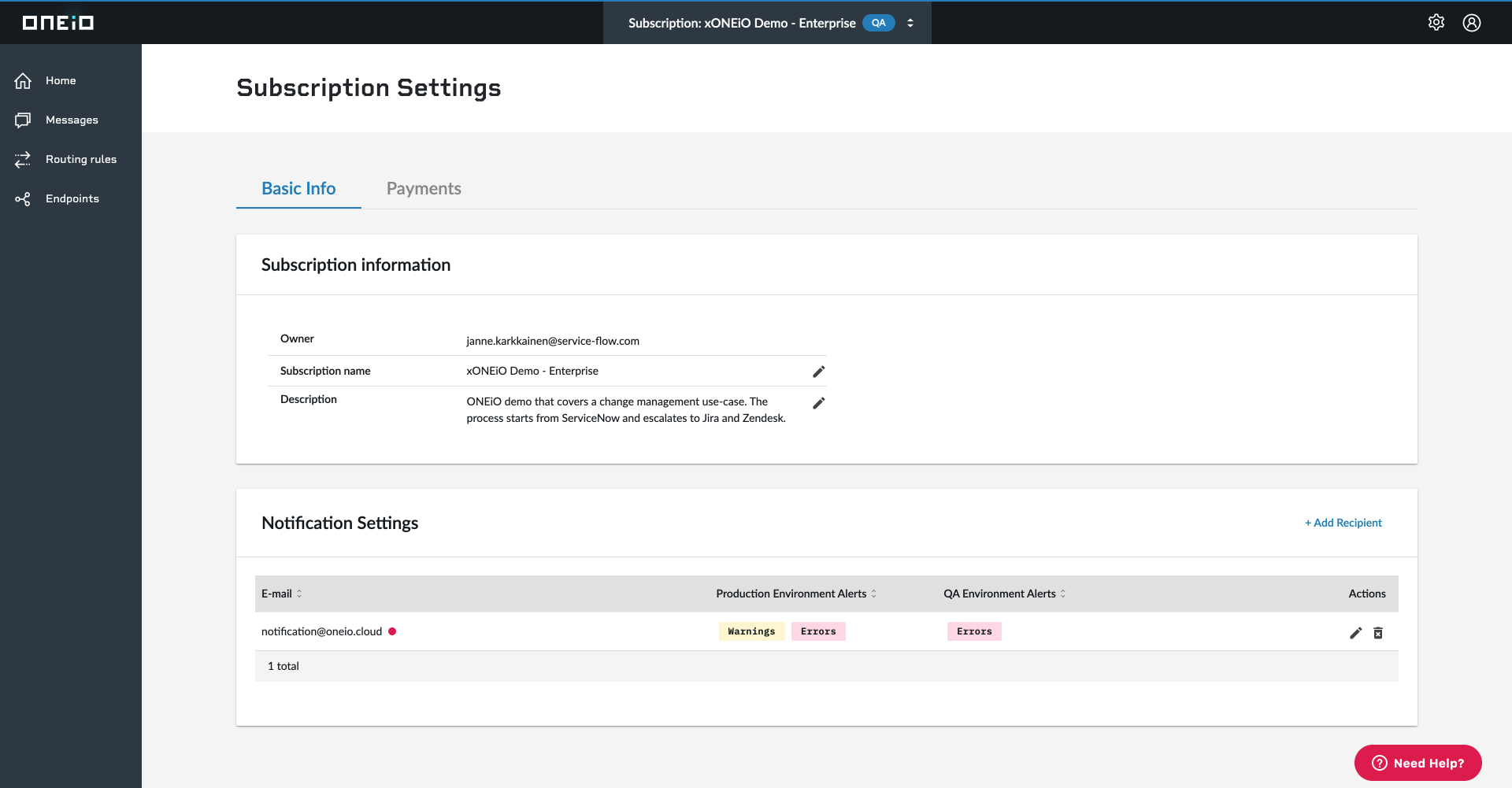 Note!
ONEiO provides two levels of environments; QA and PROD. Please use QA for quality assurance and testing of integrations. All integrations should be tested in the QA environment, before deployment to PROD. This is best practice, to avoid any issues in Production usage.