User Management
From any view, select the 'Settings' icon.
From the drop-down list, select 'User management' to view the Subscription Owner and granted user accounts for the active subscription. This option is visible for you if you are an Owner of the current subscription or the Owner of the current subscription has set 'User management' to 'Yes' in your account.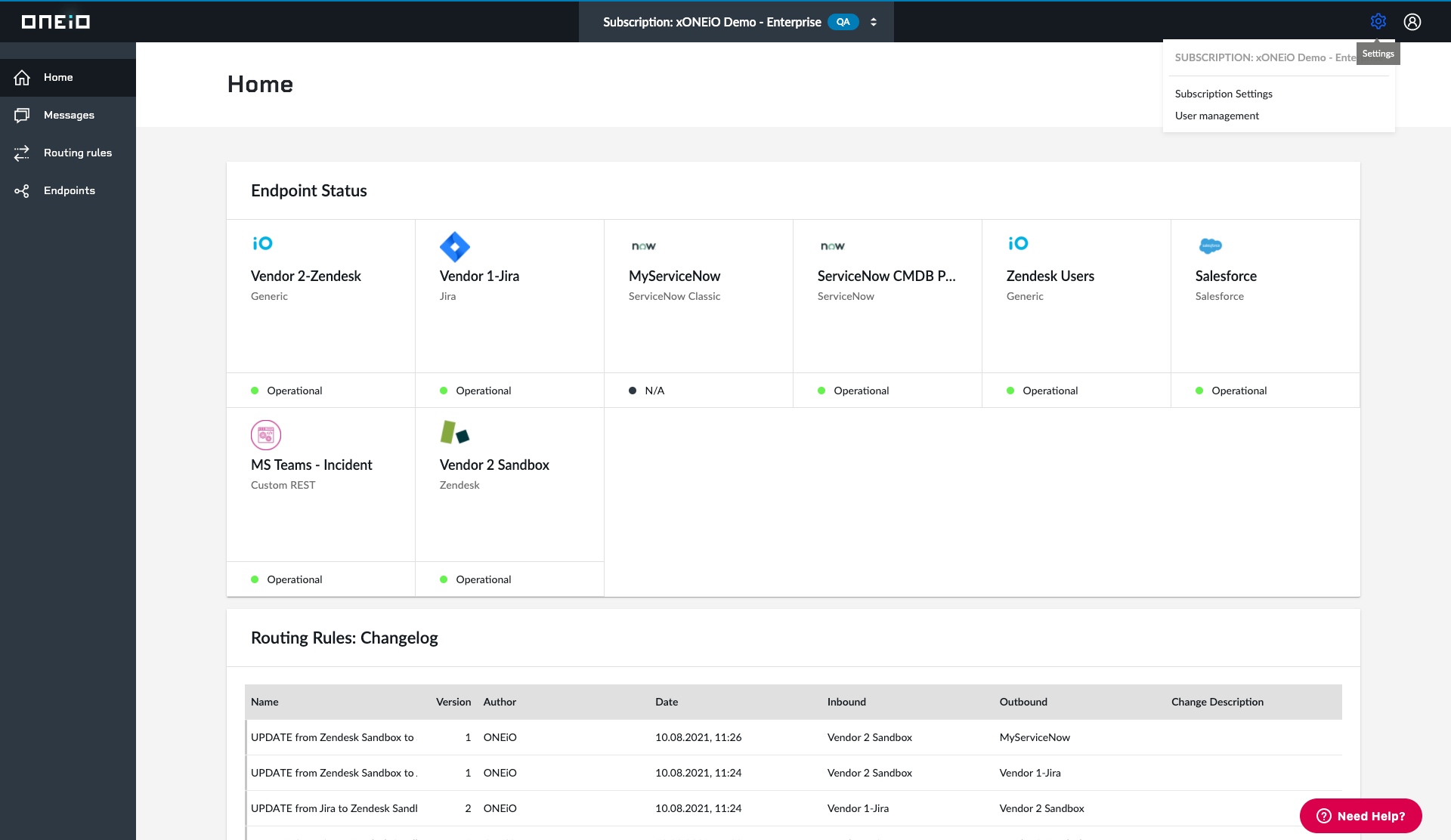 From the 'User Management' view, the Subscription Owner is able to add new users and edit the user permissions per environment. In this example, no additional users have been added yet.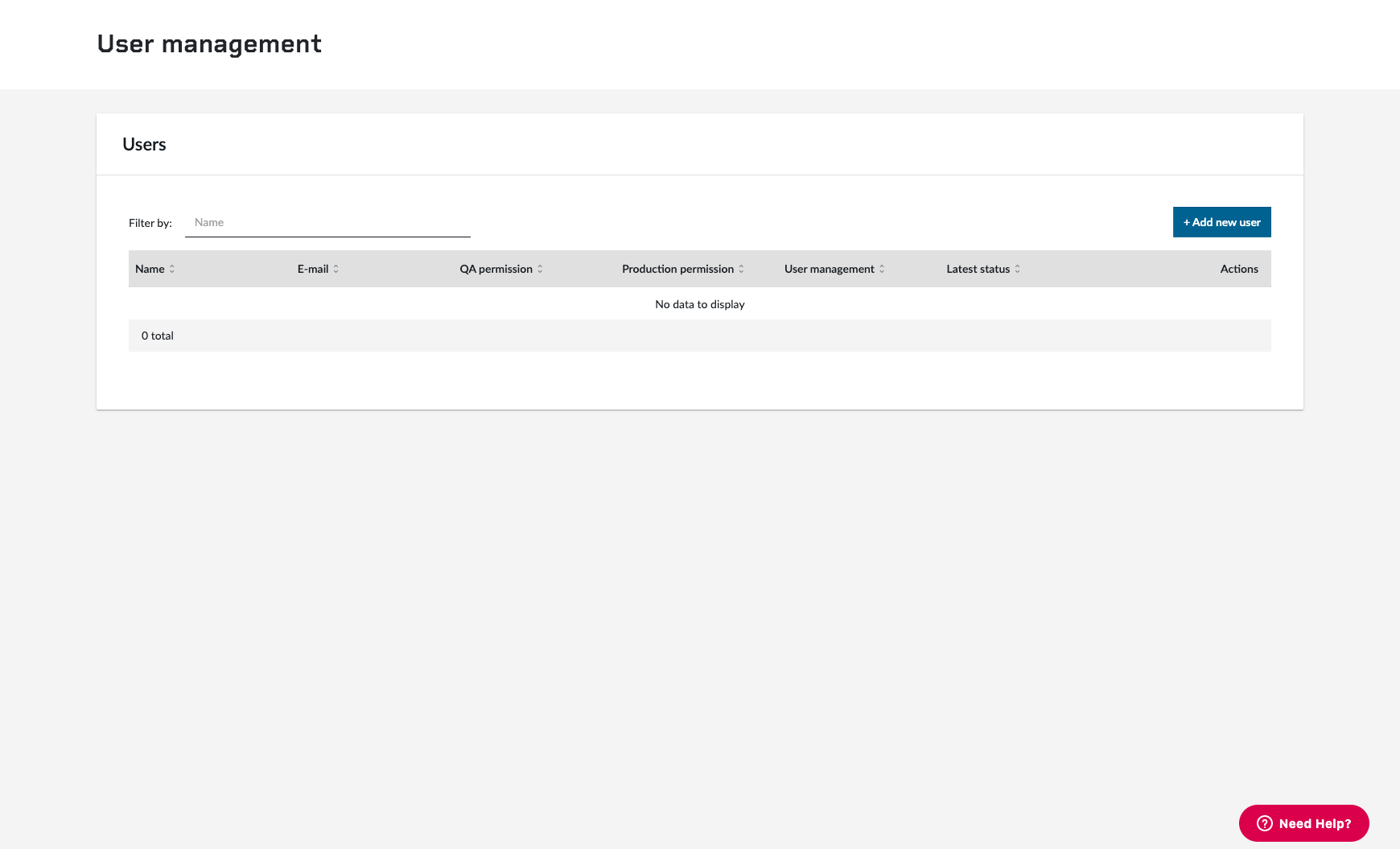 Adding a new user
Click 'Add New User' to invite new users.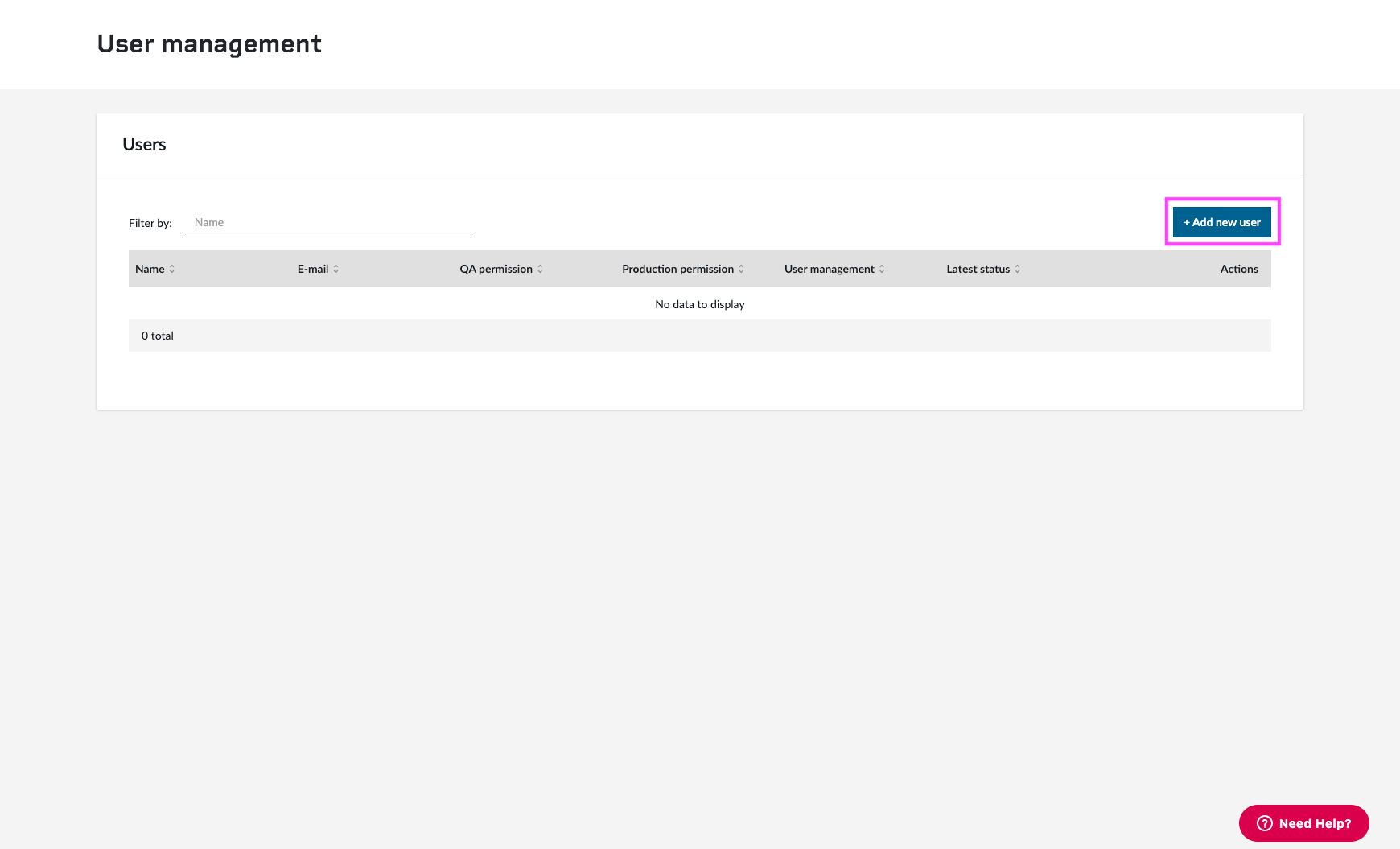 In the modal provide user permissions for them by filling out the following fields.
Email: Email address of the user, this is used as the username when logging into ONEiO.
User: Name of the user. We suggest using the full name of the user.
Permissions
QA Environment: What kind of permissions the user should have in the QA environment.
Production Environment: What kind of permissions the user should have in the Production environment.
User Management: Is this user allowed to administer other users (admin rights). Please observe that a user can only assign user rights up to their own level. Meaning that e.g. you cannot assign "Modify" rights when your own level is "Read"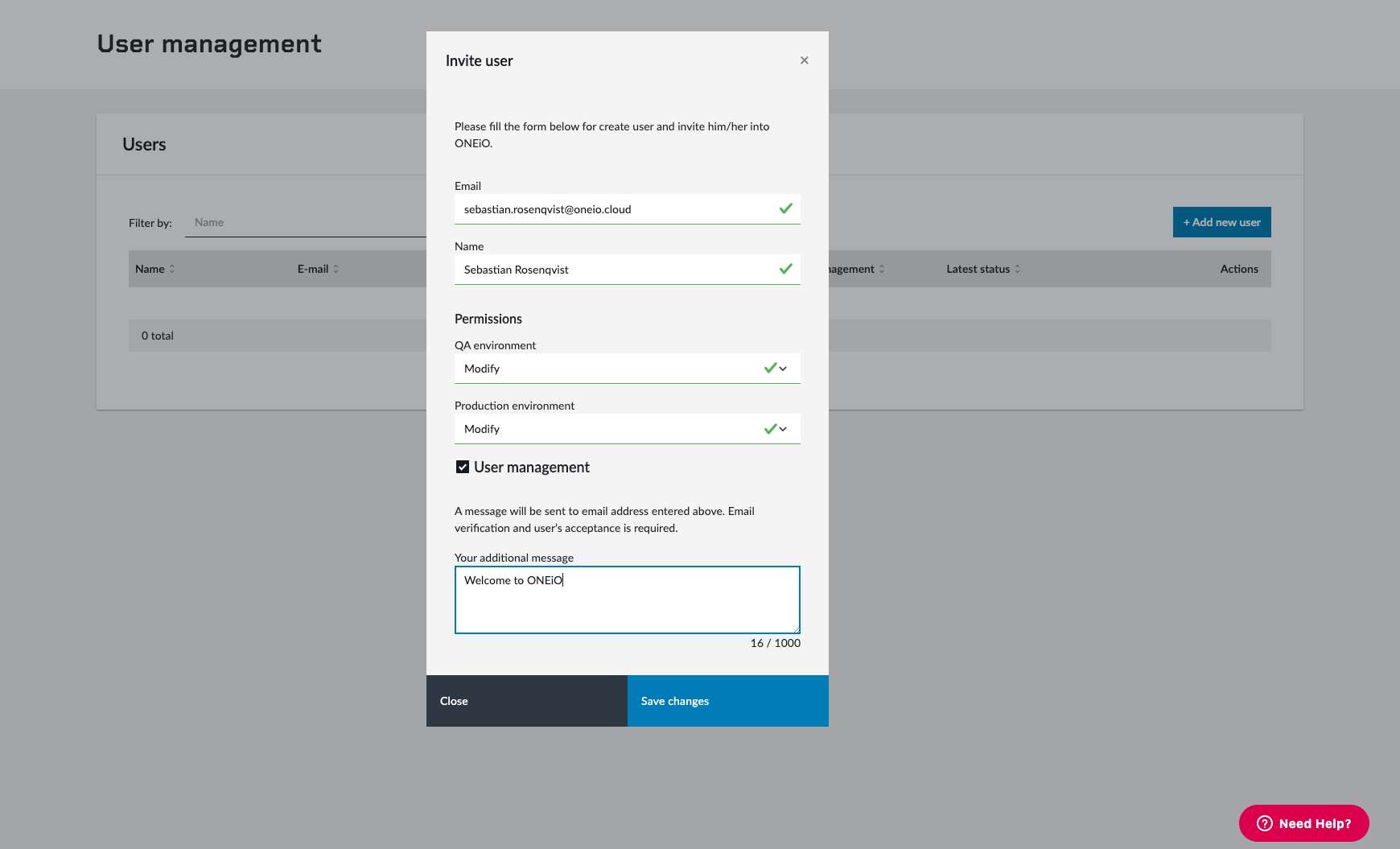 After filling in the details and clicking 'Save Changes', an invitation is sent to the user to their email. Email verification and user acceptance are required. You are now given the option to invite additional users.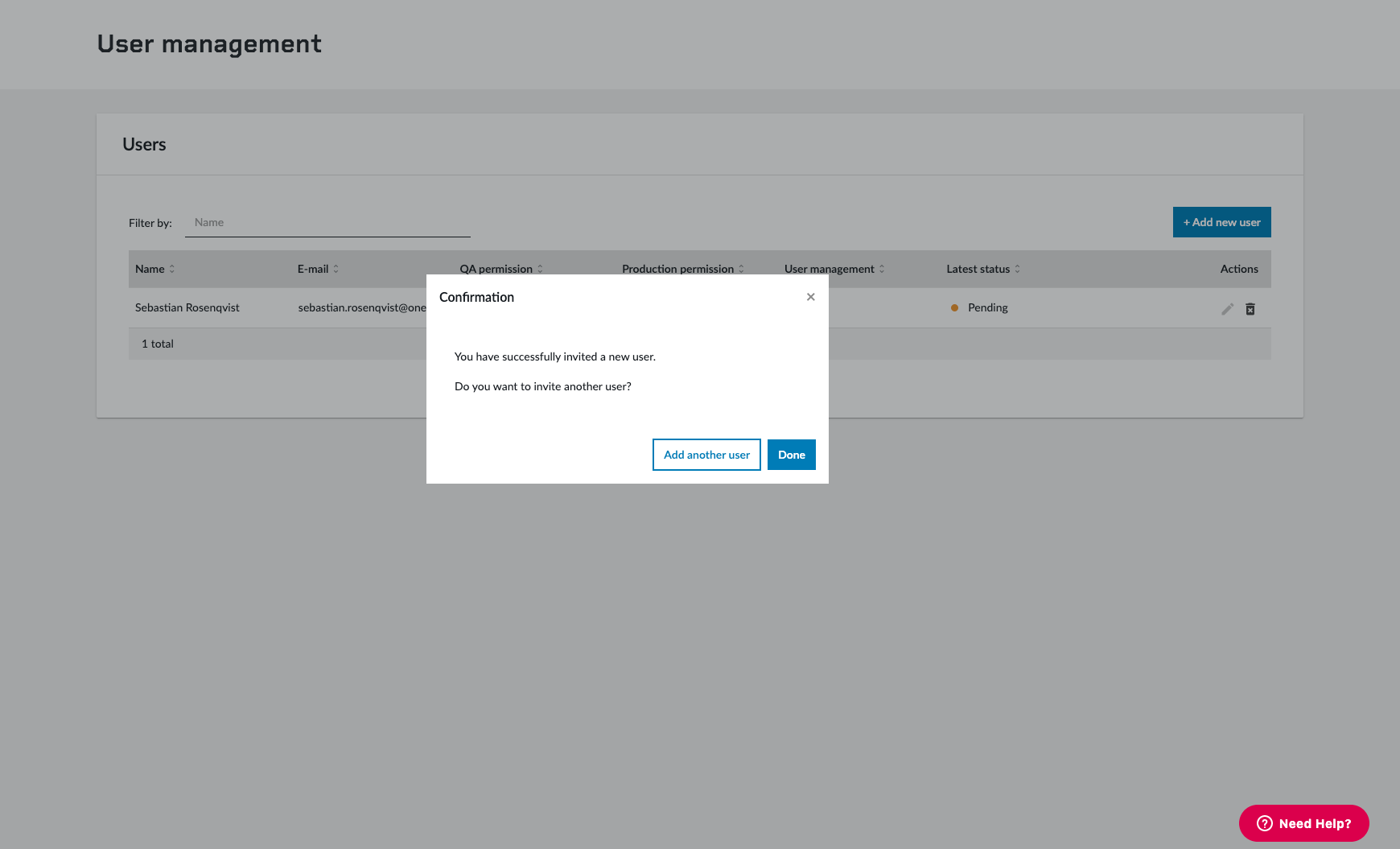 The invited user is visible in a 'Pending' state until the user has accepted the change of permissions.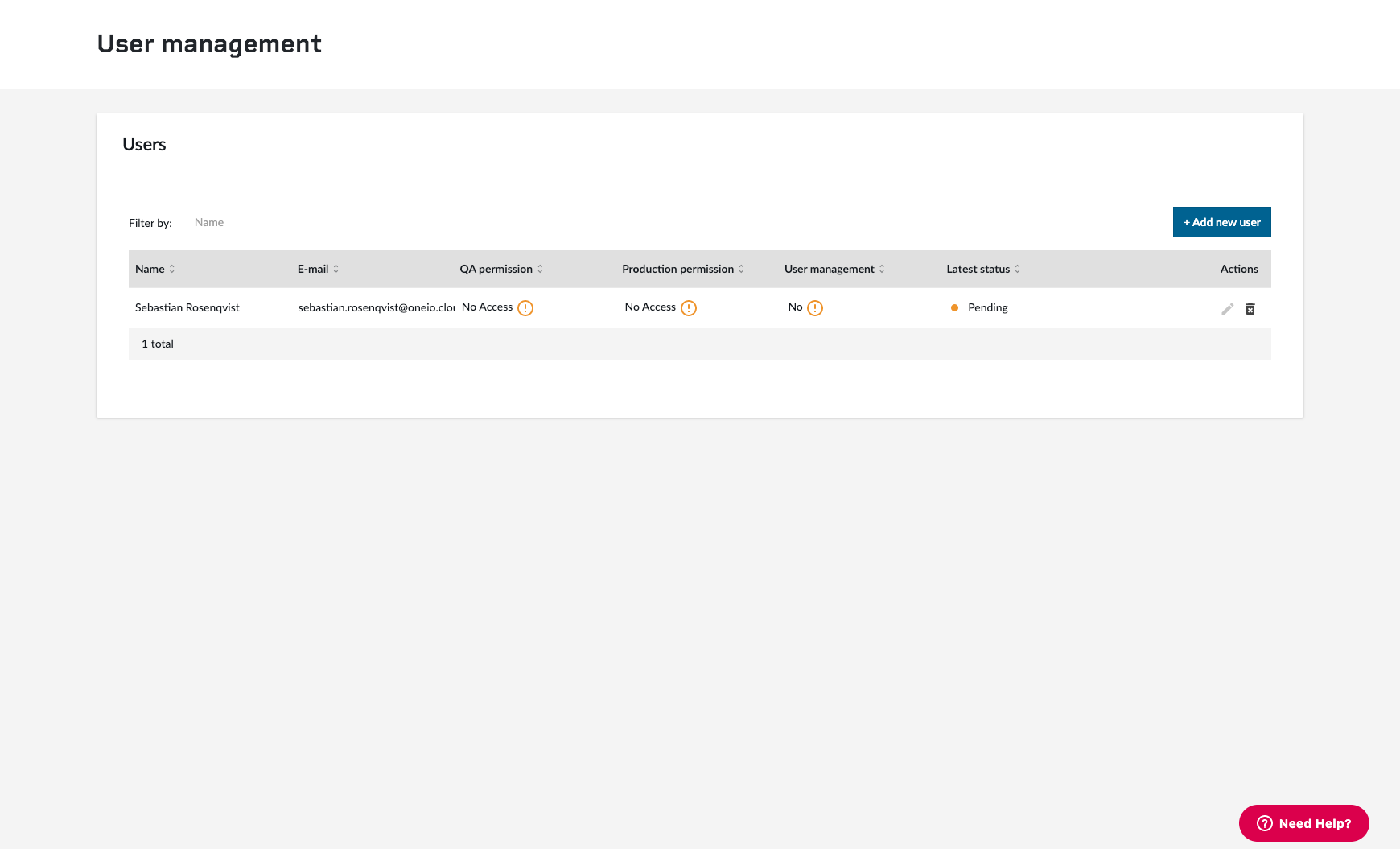 Modifying an existing user
Now that we have created a new user, we can edit that user's permissions through the UI.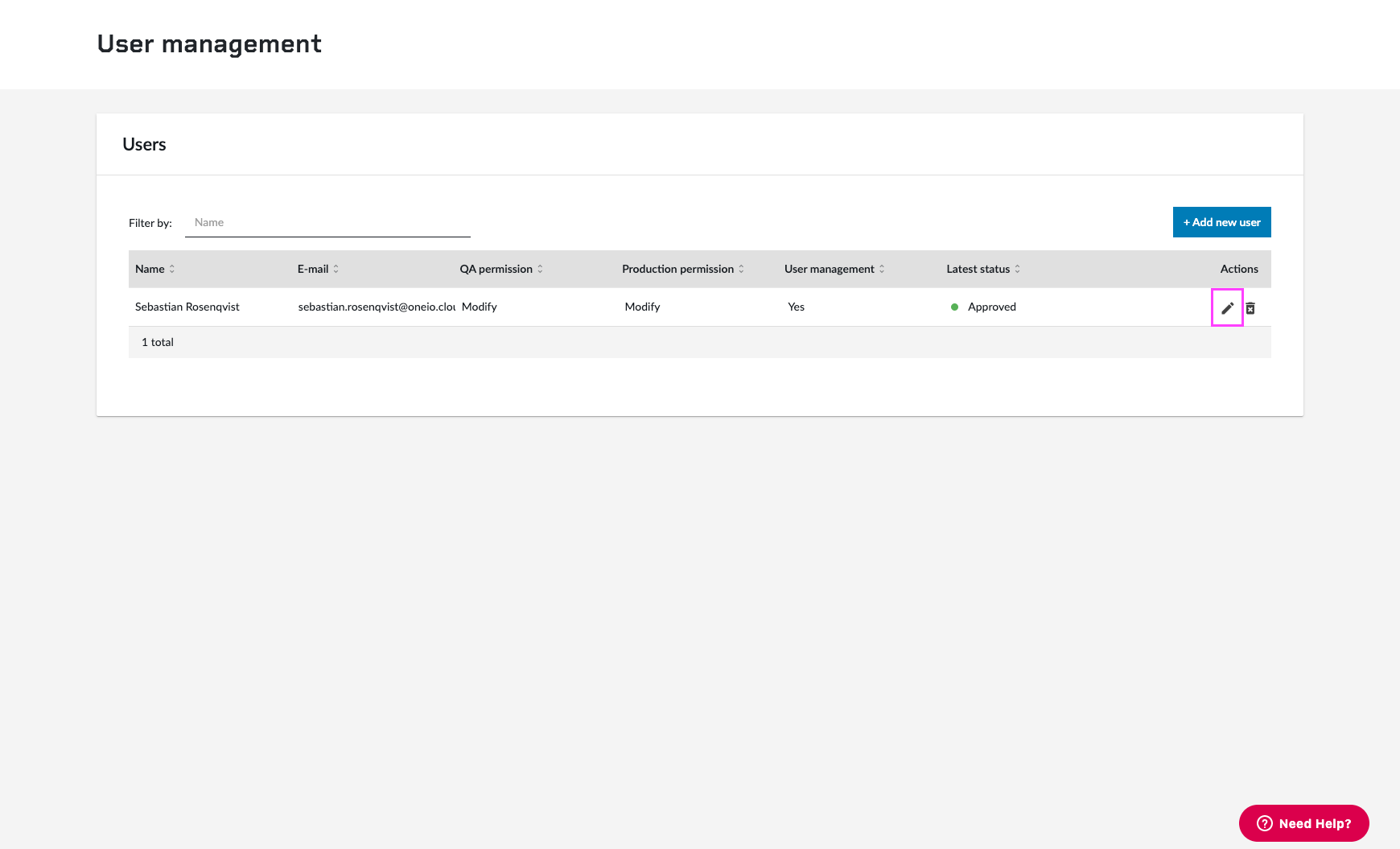 Click on the edit icon (pen) on the right-hand side and permissions and user management fields will become editable. Save the settings by clicking the checkmark icon or discard by clicking the X.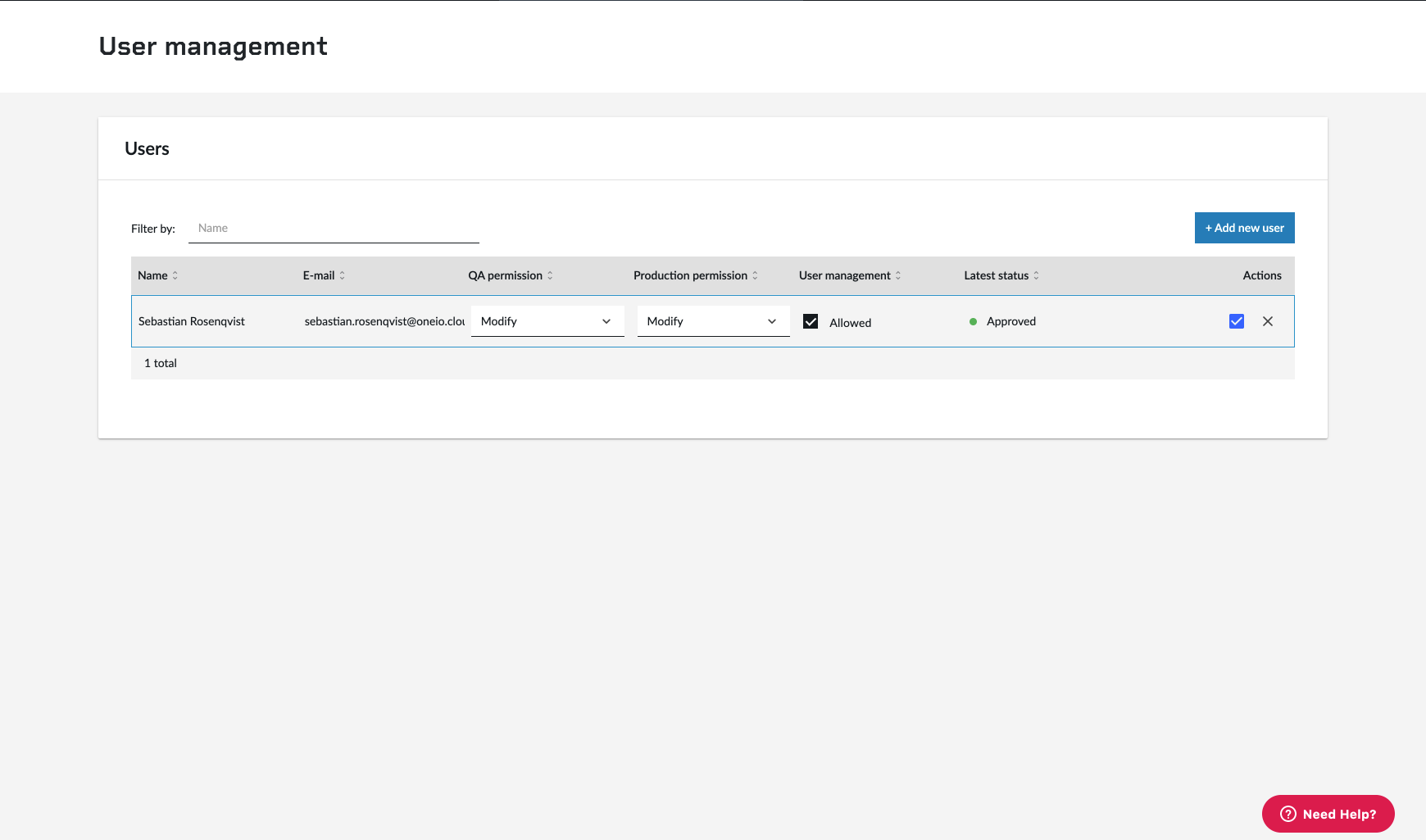 Pending Users
When a new user has been invited but not approved, that user will already show in the UI with Status "Pending" until the user has confirmed their account. The user has seven (7) days to accept the invitation before the invitation expires. After that, the account goes into the "Expired" state and the invitation has to be resent.
This can currently easiest be achieved by opening the user through "Edit" and changing one of the permissions. This triggers a new invitation to the user email.