When working with several integrations in ONEiO, the number of routing rules can become tricky to manage. Did you know you can assign use cases to each rule in ONEiO? This will help you find rules related to a specific scenario, process, or system. For example, "Incidents", "CMDB" or "ServiceNow integrations".
It's up to you how you want to group your rules!
Here's how you create use cases:
Open a rule you would like to group by a use case in the Routing rules view, or start by creating a new rule

In the Use case field type the name of the grouping you would like to use. If you have previously created use cases, you can select a use case from the dropdown list.

Click Save changes or Create, if you are creating a new rule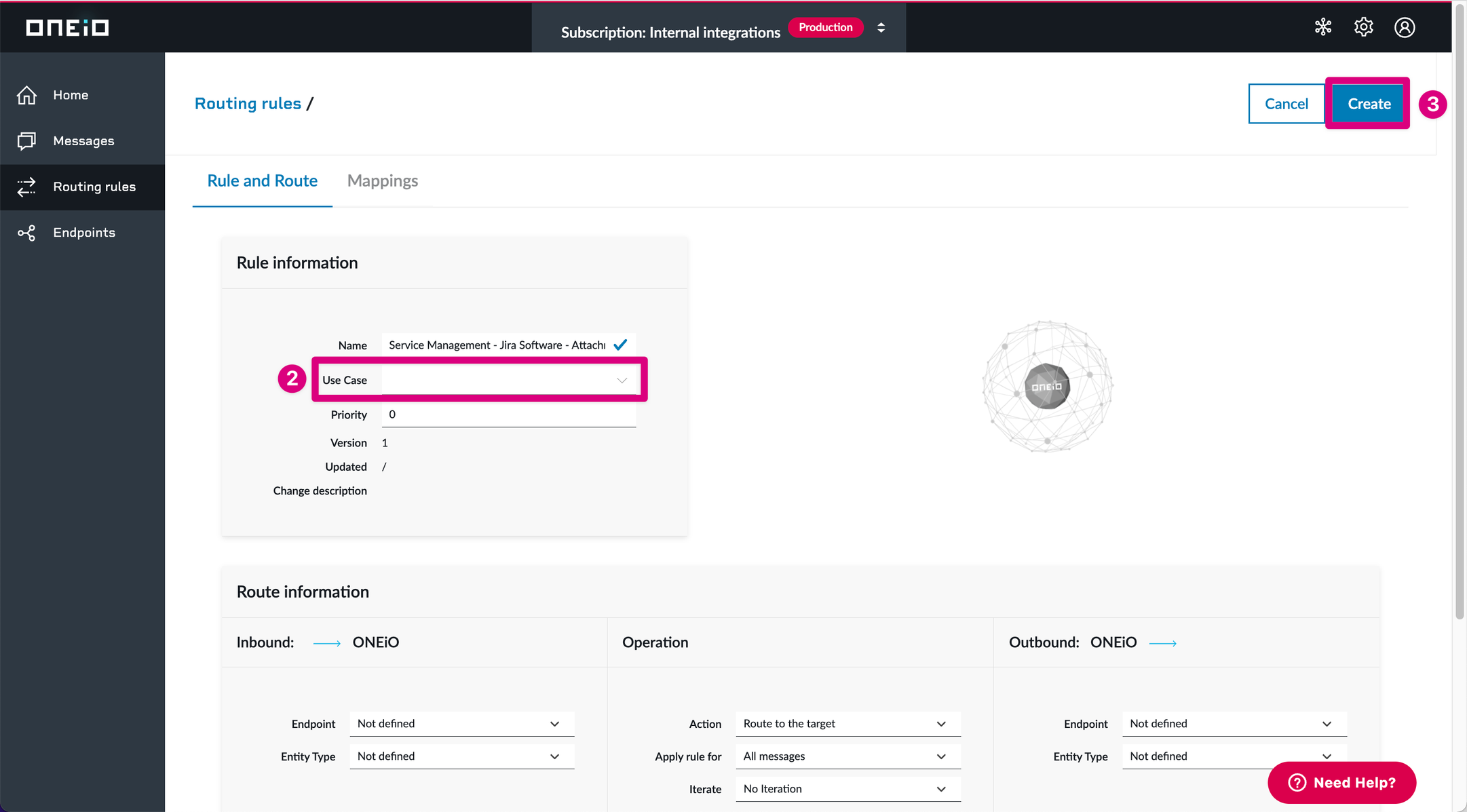 In the Routing rules view, you can filter by a particular use case you would like to look into closer

The Messages view also includes the possibility to filter the message feed by use cases.