Introduction
The Bechtle E-Catalogue is provided by Bechtle AG. No technical adjustments need to be made on your part. Your personal Bechtle E-Catalogue contains all items with article description and prices that you can order from Bechtle AG. In addition, all suppliers, basic catalog data, contract data and an article categorization are also provided.
You need the following information to be able to integrate the catalog into ONEiO:
your Bechtle customer number
a password for the FTP access
Bechtle AG will activate your catalog for you. Please contact your local sales representative to activate the catalog.
You can sign up for a free trial of ONEiO from the following link: ONEiO Free Trial
Setup
After you have selected the end point type, the configuration window is displayed. Please enter your customer number (Customer ID) and password for FTP access. The customer number will also be the name of the newly created endpoint.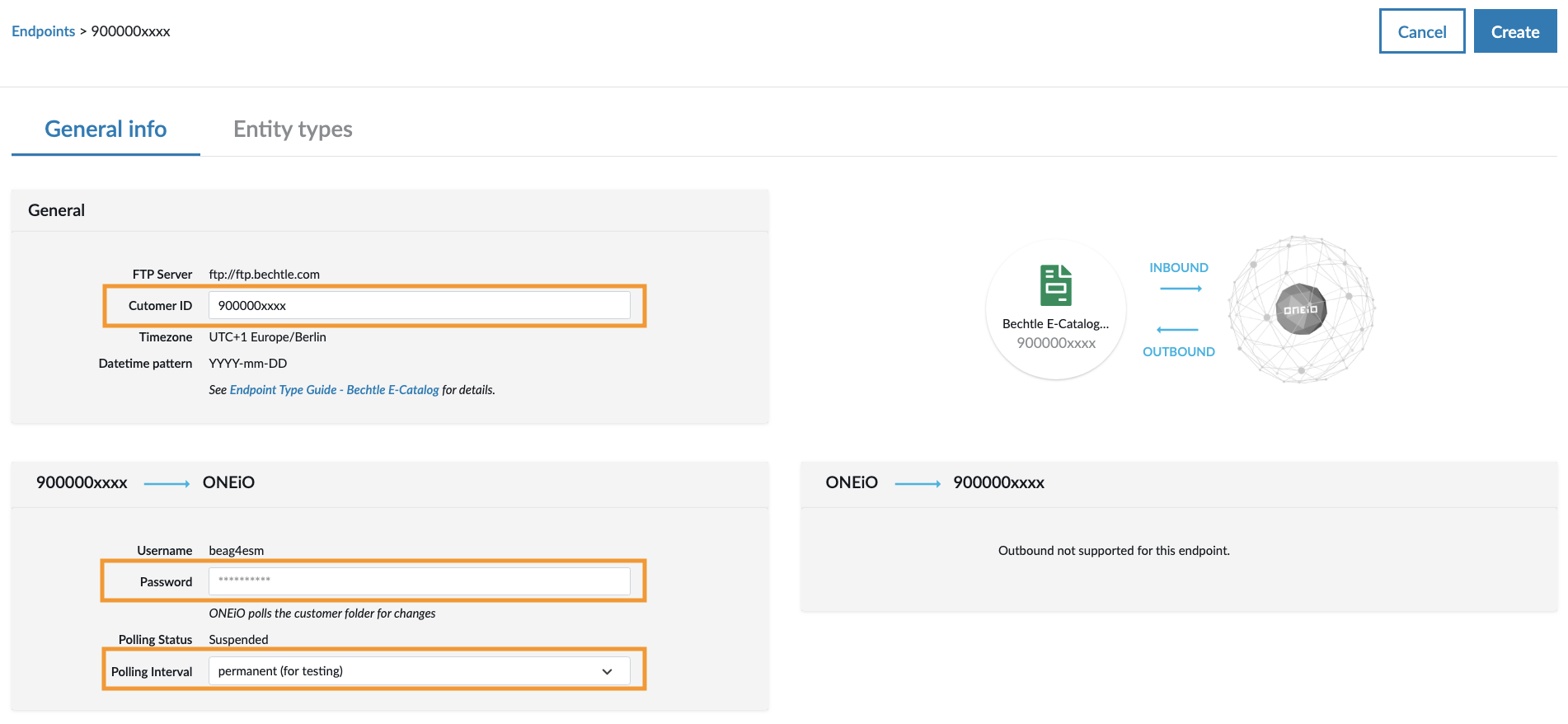 The endpoint is now configured, but not yet active. This means the endpoint does not yet read any data from the FTP server.

After you have configured your destination endpoint and the routing rules, please set the polling status to active. Permanently (30sec) is not for Production use.
Depending on your contract, you can configure the data polling interval.
It is important to know that the file is deleted from the FTP server after processing. For support in the test phase, please contact ONEiO Support.