Endpoint details
In this document, you will find detailed info about TOPdesk Endpoint Type. This Endpoint Type is a Self-Service type, so users can add them without a need to reach out to ONEiO Support. For additional information on the configuration of your TOPdesk instance please see the following guide.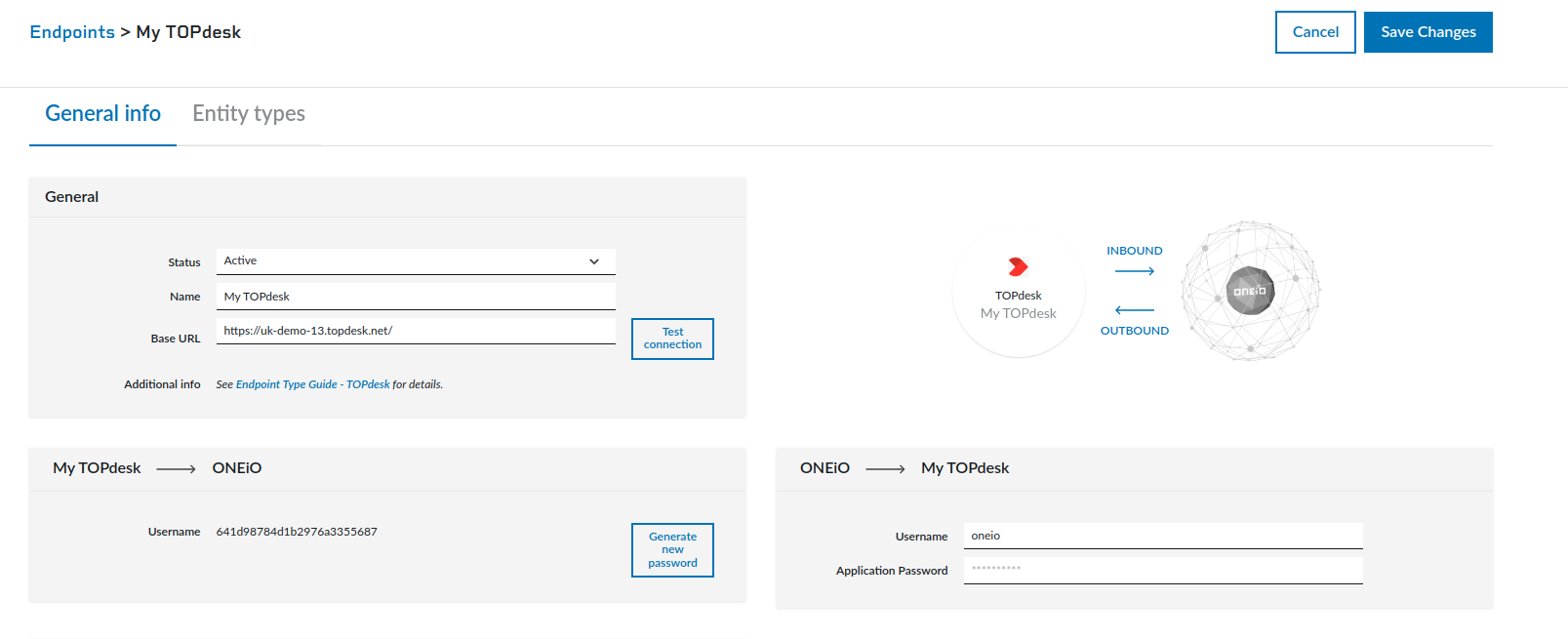 | | General |
| --- | --- |
| Status | Sets the status of the endpoint. Active / Suspended |
| Name | Name of the endpoint. It is recommended to use short names since this name is used in displays throughout ONEiO. |
| Base URL | The base URI of your TOPdesk instance. You can see it in the browser address bar while logged in. Simply take the value before the "/tas.." part. |
| | ONEiO -> [Your TOPdesk] |
| --- | --- |
| Username | Login of the integration user created in TOPdesk. Please consult the TOPdesk integration guide. |
| Application password | The corresponding to the login application password. Please note that it's different from the password used in the operator login. |
Entity Types
The TOPdesk Endpoint type comes with the Incident entity as self-service. In case you want to integrate other processes please reach out to ONEiO support at support@oneio.cloud.