Introduction
This document shows an example of what needs to be done in Hubspot to make it integration-ready with ONEiO. Note also, that the number of fields used in integrations might vary. The document also describes what ONEiO needs to be able to send messages to the Hubspot instance.
Currently, rule robot helps self-service integration for;
Additionally, ONEiO application can provide supports for;
Tickets

Attachments

Notes
For any questions related to setting up the integration, please send mail to support@oneio.cloud. You can sign up for a free trial of ONEiO from the following link: ONEiO Free Trial
Access from ONEiO to Hubspot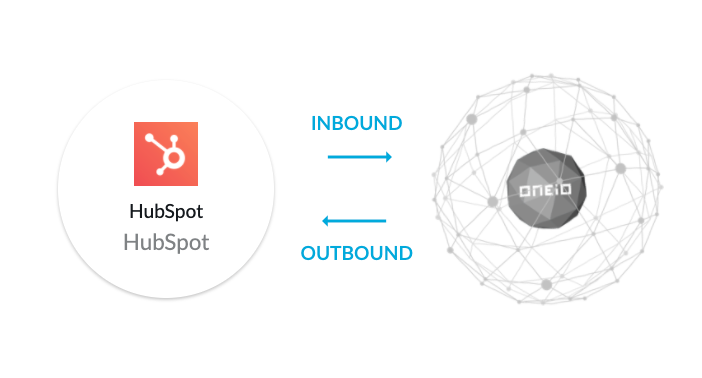 ONEiO accesses by Hubspot REST API and works with a polling mechanism.
General settings for Hubspot Endpoint Type on ONEiO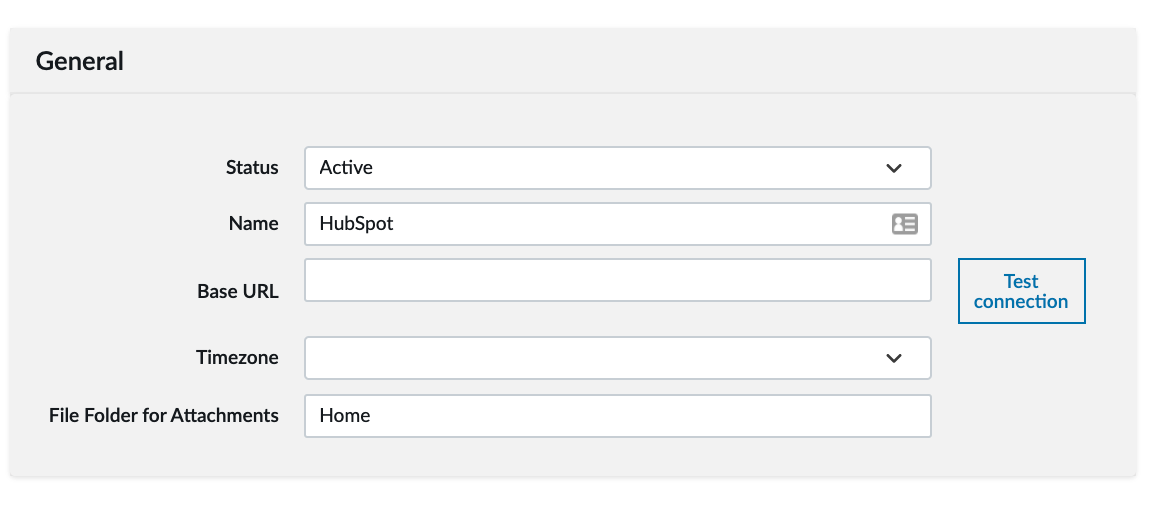 Note: Base URL for Hubspot is always "https://api.hubapi.com"
File Folder to Attachment: Source folder for attachments on Hubspot.
On Hubspot attachment can be added in 2 ways:
Upload new → Automatically set file restricted with private access. It is not possible to edit access after the file is uploaded.
Choose existing → Access can be set for public access, which makes it accessible via Hubspot APIs. In order to make a file accessible via APIs and send through ONEiO integration, firstly a folder should be created then the file should be uploaded into this folder.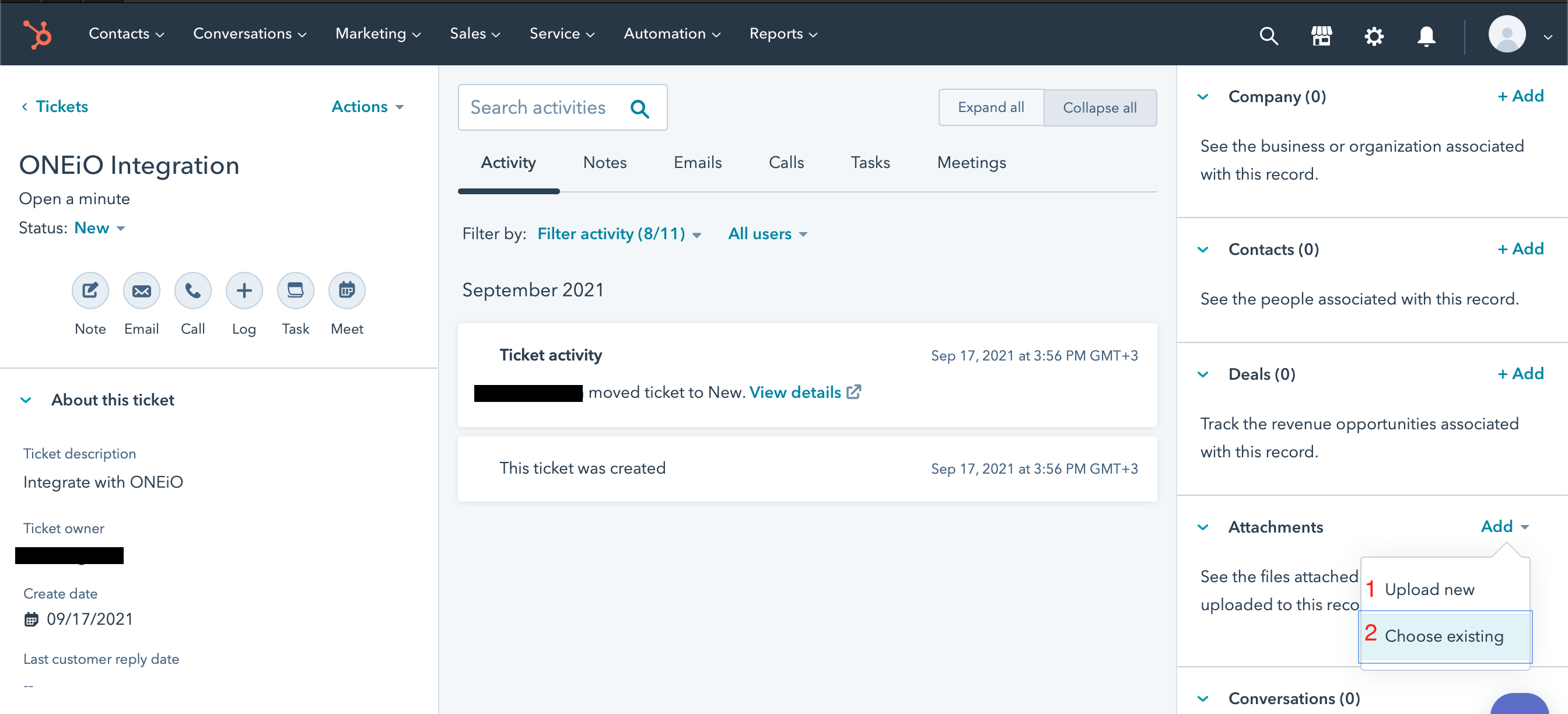 ONEiO to Hubspot
Enter your integration user's API key on Hubspot API Key (Only super admins have API key)

Hubspot API Key can be found;
Click "setting" on the top right side of the navigation bar
Click "Integration" on the left menu
Click on "API Key"
Copy "API Key"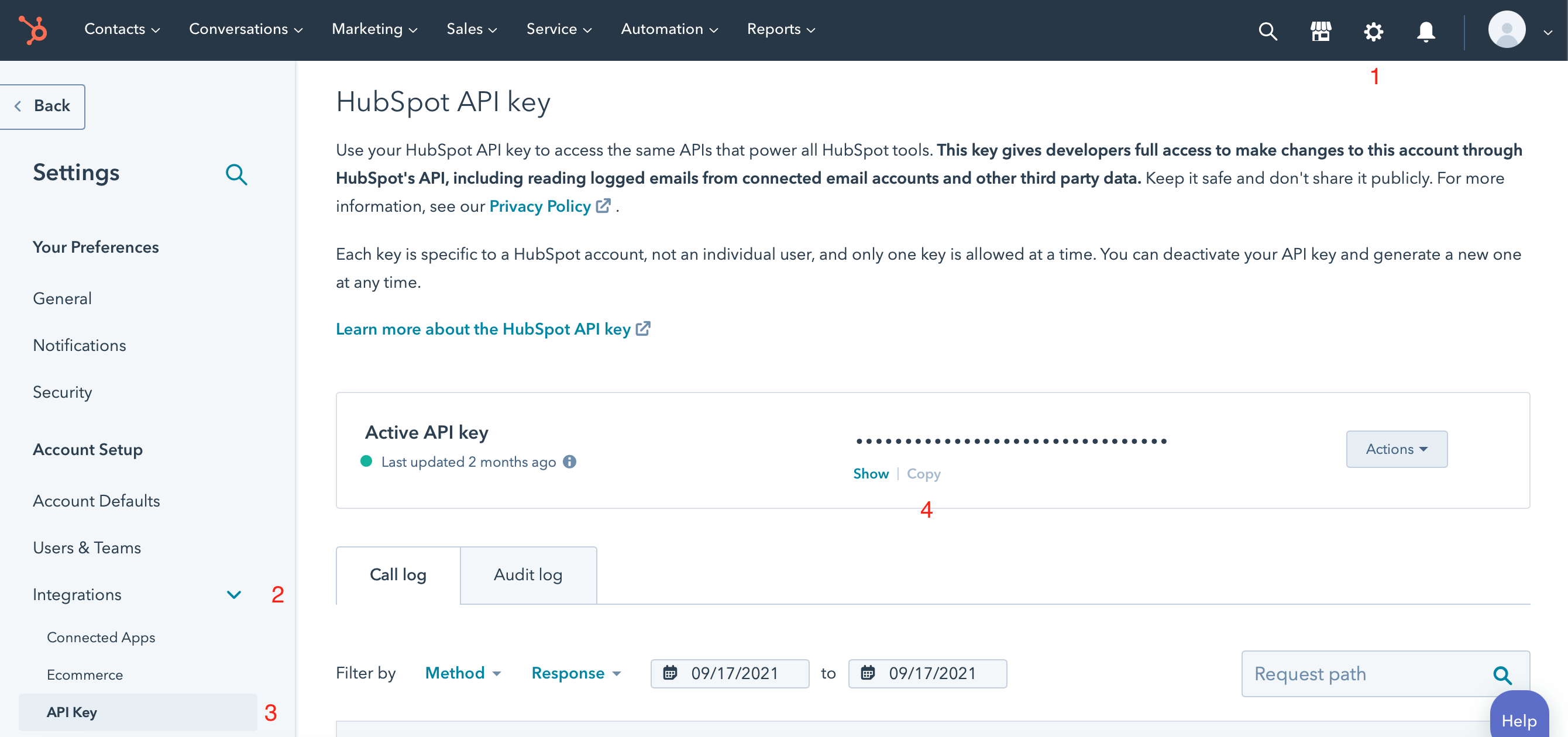 After completing settings on Hubspot and ONEiO, you can use ONEiO Rule Robot for integrating Hubspot with set on Endpoint Types on ONEiO.